The Dinner Station
| | |
| --- | --- |
| Date: | Sat, Jul 16, 2022 |
| Time | 11:00 AM to 4:30 PM |
| Venue: | Vino Noceto |
| Contact: | Kim || Vino Noceto |
| Phone: | 2092456557 |
| Email: | events@noceto.com |
When in doubt, Tater tots.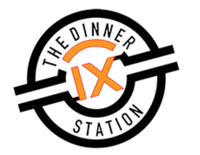 A classically trained chef from the Culinary Institute of America, Bruce honed his craft with stops in the vibrant food scenes in New Mexico, Chicago and San Francisco. He brings his own spin to his super-fresh food, from fan-favorite tots to his crazy good interpretation of a classic Reuben. He is often joined by his much better half Annie – you'll know who she is immediately, as her smile lights up the scenic venues they stop in.
Walk-ins welcome! Reservations are required for groups of 8 and more. Call the TR 209.245.6556 or email kd'agostini@noceto.com.