Wing it on Wheels
| | |
| --- | --- |
| Date: | Sat, Jun 25, 2022 |
| Time | 11:00 AM to 4:00 PM |
| Venue: | Vino Noceto |
| Phone: | 209.245.6556 |
| Email: | events@noceto.com |
Wine & Wings: a match made in heaven!
I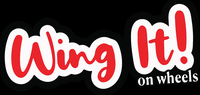 magine this: the sun is shining on you while you're in line for some wings from Wing it on Wheels, you have glass of our 2018 Originale Sangiovese, lifes great. Make this a reality when you stop by our patio and grab some finger-lickin' good wings from Wing it on Wheels while your Sangiovese Specialists do what we do best, serve up some world class Sangiovese!
Walk-ins welcome! Reservations are required for groups of 8 and more. Call the TR 209.245.6556 or email kd'agostini@noceto.com.