Frivolo in a Can (6 4-Packs)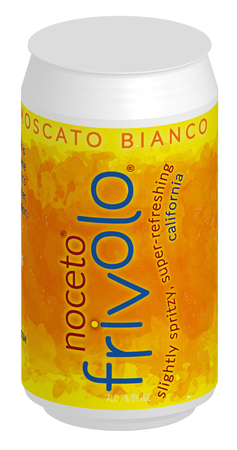 It's slightly spritzy. It's super refreshing. And now it's in a can! Get a half of a case of Frivolo in a Can to bring on a boat, to the pool, and out camping! To order other quantities, please call the office at 209.245.6556 x4.
Discount shown in cart.