2009 AX-1 Sangiovese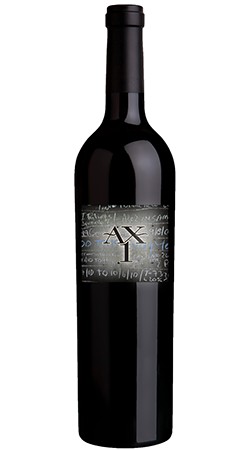 A super-premium, Brunello-style Sangiovese, Noceto's AX-1 is the result of many years of experimentation to produce a California Sangiovese to rival the best Brunellos and Riserva Sangioveses from Italy. Gentle treatment has been the focus of the entire winemaking process -- from a gentle crushing of the grapes and a 10-14 day fermentation in new French oak puncheons to preserve the bright varietal flavors, to 36 months of aging in the same puncheon to soften youthful tannins and gently age the wine, and finally an additional 2-1/2 years of bottle aging. The result is a fruit-packed, full-flavored, complex wine with a lingering finish, exhibiting flavors of dark plum and cherry, leather, earth, and mushroom. It should pair well with rich dishes as beef stroganoff, cassoulet, Moroccan lamb stew, or steak au poivre.
Club Price: $39.20 (Big Nuts), $41.65 (Little Nuts, Mixed Nuts, Frivolo Fanatics). Discount shown in cart.