Club Brunch Bagel Bar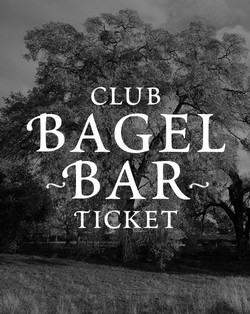 Join us on Saturday, September 16th for a delicious bagel bar, featuring bagels, lox, spreads, and more!
The bagel bar brunch runs from 9:30am until 1:30pm. Please email us at events@noceto.com to let us know if you have any gluten-free folks in your party or if you have any other dietary restrictions. We look forward to seeing you then!
Limit 8 tickets/membership.