NV Double D's Big Jug Red, 1L
New Release!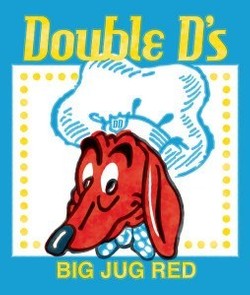 An easy-drinking red wine blend for your everyday table. This delicious blend consists of Zinfandel, Cabernet Sauvignon, Carignane, Pinot Noir, Grenache, Barbera, and more!
Product Reviews
Gary
(Oct 5, 2016 at 12:37 PM)
Of course everyone's pallet is different, but our review is spot on with the description. We bought a case in July 2016, and we are hounding them for more. Very easy drinking, and so darn tasty!