Father O'Neal's Sizzlin' Sangria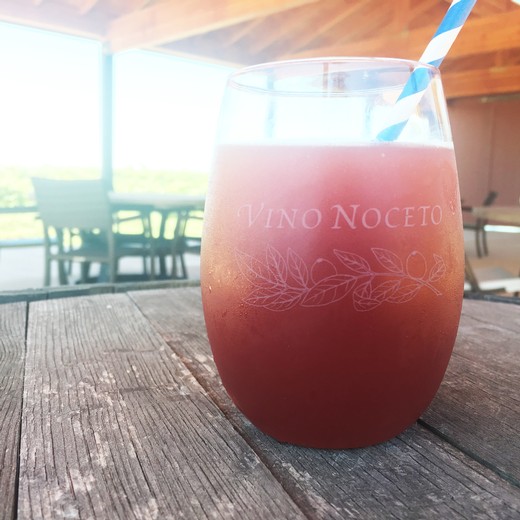 Recipe Date:
June 17, 2016
Measurements:
Imperial (US)
Oranges, lemon, peaches, strawberries, Vino Noceto Sangiovese, Frivolo and Grappa! Can it get any better?
Ingredients
3 bottles of Vino Noceto Sangiovese
1 bottle of Frivolo
1 cup Paul Newman's lemonade (or similar quality)
1 cup premimum orange juice
a splash or two of Noceto Grappa
3 cups ice
fresh fruit
Directions
Mix liquid ingredients. Add thinly sliced fruit such as oranges, lemons, peaches and straberries -- but not too much. Refrigerate for at least an hour before serving.
Notes: Makes: 20 6 oz. servings.You may optionally substitute the orange juice with orange soda, or even add orange soda to the existing recipe. Add thinly sliced fruits such as oranges, lemons, peaches and strawberries -- but not too much. Refrigerate for at least an hour before serving
Kevin O'Neil, Cellarmaster