May 5, 2017 | Staff Interviews | Ginger Budrick
An Interview with Tamara Richards
It's time to get to know another one of the awesome staff members at Vino Noceto. My name is Ginger Budrick and I'm here to help you get to know the folks behind your favorite wines. If you missed the last couple of interviews I've written, please check them out on the Vino Noceto website under the "News" tab. This time around, I had the opportunity to interview the Vino Noceto's weekday Tasting Room Hostess, Tamara Richards. If you've ever been in the tasting room on a weekday, she was probably the one pouring you wine, with a smile on her face. I hope you'll enjoy getting to know her a little better.

Tamara was born in Santa Rosa, California and grew up on the San Francisco Peninsula, but has called the Sierra Foothills home for more than 15 years. Tamara has tons of experience in customer service; she was a retail manager at the age of 18, worked for 10 years in retail management at Nordstrom, and spent many years in the hospitality industry, doing catering and food/beverage management in hotels. In 2000, when Tamara was expecting baby boy number three, she and her then-husband decided to move to Somerset, in El Dorado County. "When we moved, it was like, do I want to keep doing retail and hospitality work and not be with my kids? I was lucky enough to be able to stay home for a little while, which was really good because then we found out that I was expecting baby boy number four!" says Tamara. She now has five kids (one girl and four boys) and still lives in Somerset.

Tamara told me how she began working at Vino Noceto. "I'll tell you a funny story about how I ended up here." I told her I love funny stories and now I'm going to share that funny story with all of you. Here's the story, exactly as Tamara told it to me: "When my youngest boys were little —they were 3, 4, and 5 — Bev Folena, our winemaker's wife, was their pre-school teacher. I was taking a full load of classes at Folsom Lake College, because I wanted to teach pre-school. Bev came to me one day and said, 'We need to talk' and my first response was, 'Oh god, what did they do now?' and she said, 'No, you need to get out more' and I'm looking at her and said, 'I take a full load of classes at the college and I'm pretty much a single parent 6-9 months out of the year (because my husband was doing pipelines and traveling) and I don't have time to get out more.' Bev says to me, 'No, you need to talk to grown-ups! Go in the tasting room at Vino Noceto and talk to Tracy, see how you like it. They're always looking for people that are really energized and excited about stuff. You have this great personality and all this retail background, you would have fun in the tasting room.' So I did, and Tracy said to come in on a Saturday to see how I liked it. I came in on a Saturday and worked for a little bit, but then Jim (Gullett) came over on the Gator and said, "Hey! Hop in the Gator, I'm going to drive you around and tell you about the vineyard.' So, we get on the Gator, and we're driving around, and Jim is talking and talking, telling me about the soil and the vines and this and that. And, I'm just looking around going, wow this is really pretty, I'm enjoying this. And then all of the sudden I'm like, 'Hey, wait a minute, the soil here is red (we were up on Hillside and Misto), but I remember it being really different down there?' and Jim tells me, 'I've been talking to you about soil for ten minutes now.' I was so amazed at how beautiful the vineyards were I don't think I was even listening. At the end of the day, Tracy asked me how I liked it and I'm told her, 'I love it! This was so much fun!' She asked me if maybe I'd like to be put on the schedule, and I said that would be awesome. I started out working one day a month, and then two days a month and then two weekends a month. So, I've been here for a really long time. I think that was 2006 or 2007. I just loved it. I made a connection with Jim and Suzy and I learned everything I know about wine here and I've had a great time doing it."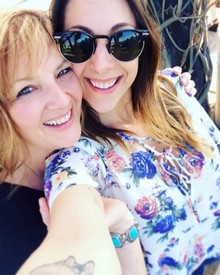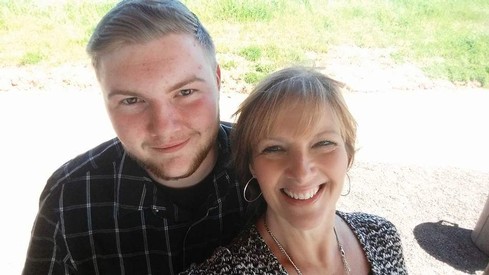 About four years ago, Tamara decided to take a break to work closer to home and focus on family. Then she found herself at the 2015 Noceto Christmas party where Suzy and Lindy asked her if she would consider coming back to work for them. "I agreed to come back and work two club events last March, and I had a really good time doing it," she said. "I could see that the transitions that were coming about were really innovative and really fresh, but also the history and the story of what made Vino Noceto what it is was coming back into the picture. It was perfect timing, and I started back full-time last May."
Now, I should mention, when Tamara returned to Vino Noceto, she had been teaching pre-school at Pioneer Elementary School in Somerset. "The decision to leave that job for full-time work at Vino Noceto was a tough one, but the preschool had lost funding, and I needed to make a decision that would be best for my kids and I. Even after I was back at Noceto, I kept going to board meetings and talking to our little school board and everything else. They agreed that they needed a pre-school." Then in the summer after Tamara had returned full-time to Vino Noceto, a couple of school board members came in to talk to Tamara. Tamara retells it, "They said, 'So, we're looking for funding, are you on board to be our teacher?' and I said, 'Here's the deal. I already have a full-time job with benefits and I'm really happy and successful here, so I need to give this some serious consideration.'"


Tamara ended up going to Lindy and telling her that she had an opportunity to teach pre-school, which the Gullett family knows is Tamara's passion, and Tamara asked if she could do both. "I said, I don't want to quit, but I really want to do this, too," Tamara said. "And it's worked out great! I teach pre-school from 8 to 11 every morning and then get to Vino Noceto around 11:15 and take care of all the guests. I kinda have the best of both worlds."

To say it worked out great is a bit of an understatement, because Tamara seems very happy with the situation and had a grin on her face the whole time she was talking about it. "I'm just a girl who loves people, who loves to talk and loves wine," she said. "I get to talk to people about wine all day long, and I love it. And, I have this passion for little kids and getting them started in a way to where they learn to love school, and I get to do that in the morning, so I have the two best jobs in the whole entire world."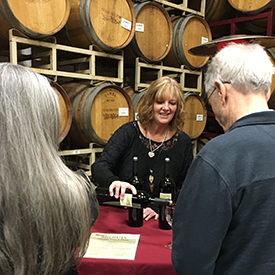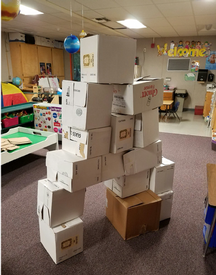 As you've probably noticed, Tamara is very family-oriented. In fact, her nickname in the tasting room is "Momma T." Luckily, Vino Noceto understands the importance of family just as much as Tamara does, so she isn't the only one in her family that works there. Two of her sons work at Vino Noceto as well. Dawson, 18, and Drew, 17, work in the winery and sometimes work during special events. "Dawson tells me he's been here longer than me because his hire date was before my re-hire date, but I have to remind him that I've been here way longer than he has," says Tamara.

It's obvious that Tamara loves being part of the Noceto family and it shows in the way she talks about working here. "This family has been through so much with me. They've seen my kids grow up and they've seen me go through troubles, hard times, divorce. I really do feel like I'm part of this family because I've been here, and they've been through so much with me," says Tamara.

If you haven't had the pleasure of meeting Tamara yet, stop by the tasting room on a weekday after 11 a.m. and let her talk to you about wine … or kids … or both. You might even end up getting a hand-written card from her in the mail afterwards!
Comments
Commenting has been turned off.