Sangiovese Trio CLUB
Italian Passion & California Sunshine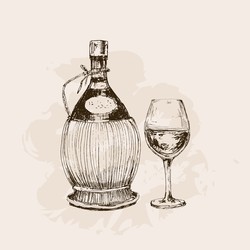 We chose Sangiovese - or maybe Sangiovese chose us - to translate our spot on the map more than 30 years ago. We were one of the first modern California wineries to devote themselves to this grape and we remain one of the few to still do so today. We love Sangiovese as much as ever!
This Sangiovese Trio shows off how great this King of Italian grapes can be when grown in under California sunshine in the diverse soils of the Gold Country. These three bottles provide unique perspectives and flavors. They will also prove that, no matter the occasion or the dish, there is a Sangiovese that will pair perfectly.
2017 Sangiovese "Originale": our flagship Sangiovese is the essence of what we have done so well here for so long! Notes of dark & sour cherries, wild strawberries, terra cotta, and fresh herbs. This is refreshing, elegant, and silky.
2017 Riserva Sangiovese: a bolder take on our "originale" - the Riserva is created from carefully selected barrels of our Sangiovese that have stood out to Rusty. This is then aged longer in puncheons. Decant for 30 minutes-1 hour.
2014 AX-1: our most premium Sangiovese. A powerhouse made from the Altesino clone of Sangiovese. This has undergone 36 months barrel-aging and then 2 1/2 years extra bottle age. It is mature, brooding, fantastic.
Add just 9 more bottles to qualify for $5/case shipping!
Club members login to purchase. Click here to login.
Club price: $79.99 (almost 30% off)