Frivolo in a Can Case (12 4-packs)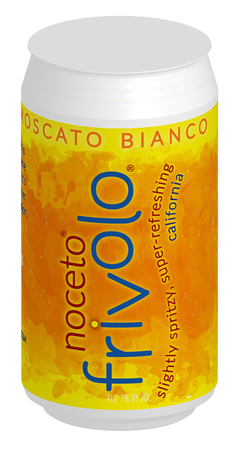 It's slightly spritzy. It's super refreshing. And now it's in a can! Bring it on a boat, to the pool, and out camping! To order other quantities, please call the office at 209.245.6556 x4.
Save over 25% with club case special!
Max 1 case/membership due to limited availability.