Frivolo Cans Case CLUB (12 4-packs)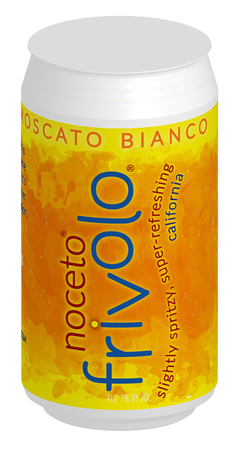 It's slightly spritzy. It's super refreshing. And now it's in a can! Bring it on a boat, to the pool, and out camping! To order other quantities, please call the office at 209.245.6556 x4.
Frivolo Fanatics save over 25%! Not a Frivolo Fanatic? Join the club!
WARNING: Many food and beverage cans have linings containing bisphenol A (BPA), a chemical known to cause harm to the female reproductive system. Jar lids and bottle caps may also contain BPA.
You can be exposed to BPA when you consume foods or beverages packaged in these containers. For more information go to www.P65Warnings.ca.gov/BPA. For a list of products go to: www.prop65bpa.org.